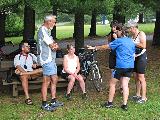 Comparing notes and mozzie bites before setting off on the day's ride.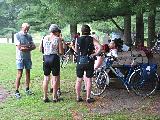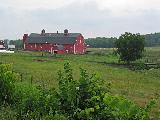 A typical example of Canadian farm buildings in the area.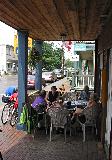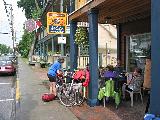 Enjoying a coffee stop at Ayer's cliff. This is where Janet had an unfortunate encounter with a car.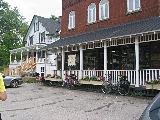 North Hatley. A handy, and colourful store to buy lunch supplies.