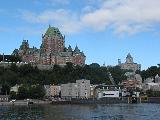 A "Farewell for now" view of Québec from the Lévis ferry.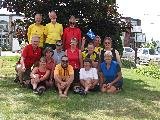 The Group!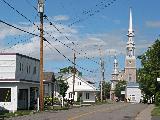 One of the old villages along the way.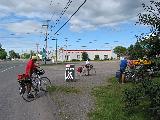 A welcome rest stop on this hot day - but nobody bought a hot dog!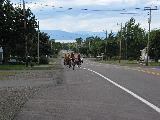 Making a bid for the yellow jersey?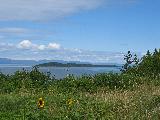 Views across the St. Lawrence to some of the hills we'll be cycling over in a couple of days time.