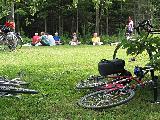 Lunch break at a conveniently placed picnic site right by the track.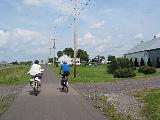 Sometimes the track paralleled the road.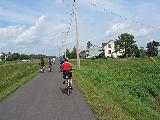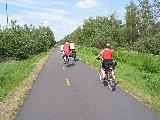 The quality of the tracks is outstanding, often being like a mini motor road with a proper metalled surface.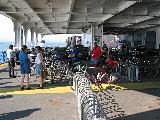 The ferry between Lévis and Québec must carry a lot of cycle traffic, judging by the provision for cyclists.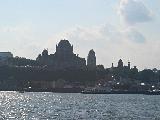 A first view of Québec from the ferry.